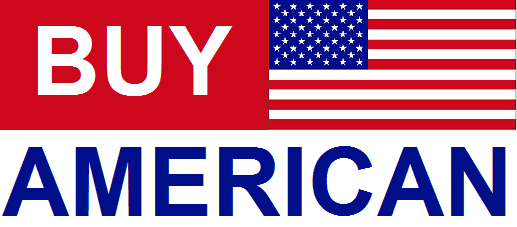 Solar Panels Plus manufactures and distributes solar collectors designed for solar pool heating.
These American-made flat surface EPDM solar pool heating panels are ideal for seasonal residential, commercial, and municipal applications.
These pool heaters are designed to work seamlessly with your existing pool pump, allowing for an easy, hassle-free installation and come with our Limited Lifetime Warranty. See Solar Pool Heater Contractor Kits

The World's Most Efficient Pool Heating Panels
SPP Solar Pool Heater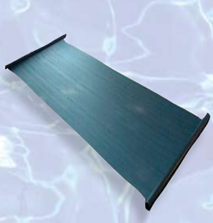 These solar pool heating panels are Buy American Compliant, SRCC & FSEC rated, and are designed for exceptional lifespan and durability. They have the best cool-weather and windy-day performance of any solar pool heating panel. See why we call them the World's Best Solar Pool Heating Panels.
Our US-Based manufacturing facility uses 35% more EPDM polypropylene and UV stabilizers to make these panels, allowing them to withstand all types of climates and weather conditions for many years.
These panels are available in 3 sizes - 4 x 8, 4 x 10, and 4x12. The standard size is 4 x 10 and these are in-stock, and ready to ship within just a few business days. We can also provide complete install-ready kits.
All sizes of the solar pool panels come backed by a Limited Lifetime Warranty, ensuring worry-free solar pool heating.
The SRCC certification allows the owner of the system to take full advantage of various tax credits and incentives (where available).
These solar pool heaters are also GSA Listed, allowing government contractors to use this product in various pool heating projects.

Product Features
Most Efficient: Equal to other top panels on a hot sunny day, the SPP pool panels beat all others on cool or windy days when you need heat the most. Flat surface, superellipse channels put more of the collected heat into the pool than any other design.


Buy American Complaint: The SPP Solar Pool panels comply with the Buy American Act (BAA) and American Recovery & Reinvestment Act (ARRA), which is a requirement on many commercial and government projects.
SRCC Certified: This collector is certified by the SRCC, allowing the owner of the system to qualify and take advantage of any tax credits or other incentives that may be available in the area.
 
Hurricane Tested: These collectors have been tested and proven to withstand wind speeds exceeding 150 mph.
 
Durable Construction: These solar pool panels are manufactured using 35% more polypropylene (EPDM) materials and UV stabilizers, ensuring a heavy-duty, long lasting solar pool heating system.
 
Lifetime Warranty: These collectors are backed by a limited lifetime warranty, including a full-replacement warranty that includes labor.


Cost Effective: Compare our quality, performance, and price - you will see that no other brand of pool panels even comes close to what we offer.

See Solar Pool Heater Contractor Kits